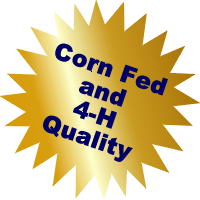 Steaks • Chops • Roasts • Ribs • Ham • Bacon
Sausage (Links, Patties, Brats, Polish, Italian, Potato)
Family owned and operated, Hanford Packing Company has provided the finest quality meat for over 50 years.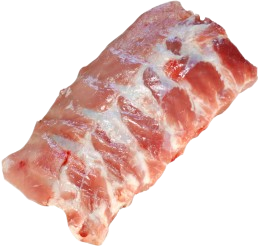 Hanford Packing Company delivers both the quality and the level of service you just can't find in your grocer's meat section.
All of our freezer meat is cut fresh and frozen the same day. We'll cut, pack, and freeze your selections exactly the way you want them - whichever way best suits you and the needs of your family.
Small and individual packages available (no order is too small) and daily inspections mean you're getting the finest quality steaks, chops, ribs, roasts, ham, bacon and sausage.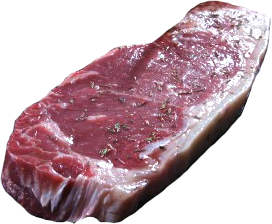 Our sausage is available as links, patties, brats, Polish, Italian, or potato sausage. Choose your favorite - or better yet, enjoy them all.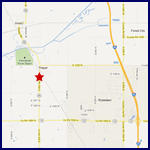 Visit Hanford Packing Company
We're open Monday through Friday from 7 AM until 5 PM and Saturday from 8 AM until Noon. We're closed Sundays.
Come visit us at 11391 N. State Road 55 in DeMotte (Thayer), Indiana. We're just south of the Kankakee River. It's a beautiful drive. Call us at 219-345-3755 or you can click here to send us an e-mail at hanfordpkg@netnitco.net.
For an interactive map and directions to Hanford Packing, click the map on the left.